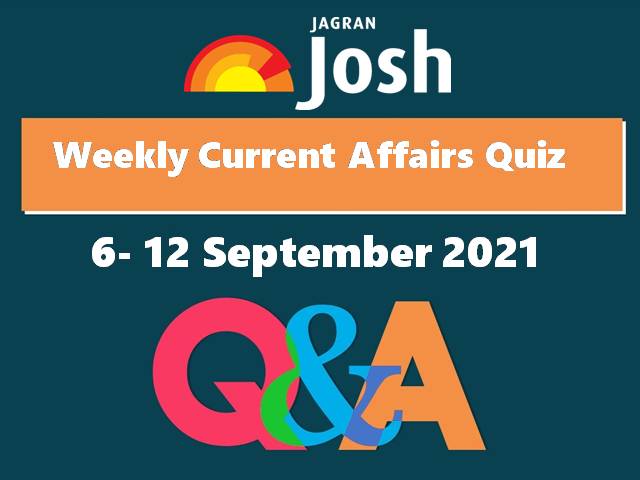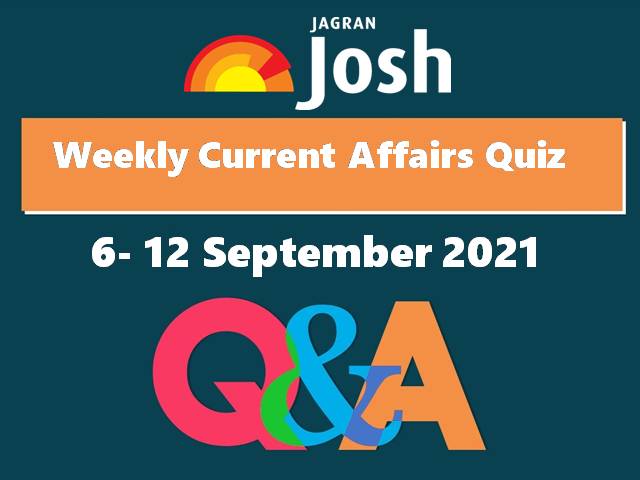 11. Who among the following has been left out of the Indian Squad for T20 World Cup 2021?
a) Shikhar Dhawan
b) Hardik Pandya
c) R Ashwin
d) Rishabh Pant
12. IOC has suspended which nation until the end of 2022 after it failed to send a team to Tokyo Olympic Games 2020?
a) South Korea
b) North Korea
c) Afghanistan 
d) Pakistan 
Answers
1. (b) Assam
The centre signed a tripartite agreement- "Karbi Anglong Agreement" on September 4, 2021 with representatives of Karbi outfits in New Delhi. The agreement was signed in the presence of Union Home Minister Amit Shah and Assam Chief Minister Himanta Biswa Sarma. Karbis is a major ethnic community of Assam, which is presently splintered into various groups and factions.
2. (d) Guinea
The long-serving president of Guinea, Alpha Conde was ousted from power on September 5, 2021 in a military coup. The military junta, in a short state television broadcast, announced that they have dissolved the country's government and constitution and closed all borders. 
3. (a) UAE
The United Arab Emirates launched a new Green visa on September 5, 2021 to allow foreigners to work in the country without being sponsored by an employer and it will also loosen up residency requirements. 
4. (c) Bhabanipur 
West Bengal Chief Minister Mamata Banerjee will contest by-elections from the Bhabanipur constituency. The TMC chief, who had lost the Assembly Elections from Nandigram has to win the by-poll to retain her Chief Minister's post. The elected TMC MLA of Bhabanipur Sovandeb Chattopadhyay stepped down to pave way for the Chief Minister to contest from the seat.
5. (c) Chhattisgarh 
Chhattisgarh government has decided to issue domicile certificates to the students studying outside the state. The decision was taken by the Chhattisgarh cabinet during a meeting chaired by Chief Minister Bhupesh Baghel on September 8, 2021. 
6. (d) Andhra Pradesh
Former SBI Chairman Rajnish Kumar has been appointed as the economic advisor of Andhra Pradesh by the YS Jagan Mohan Reddy-led Andhra government. Rajnish Kumar will serve at the cabinet rank position for a term of two years. 
7. (c) Uttarakhand 
Uttarakhand Governor Baby Rani Maurya submitted her resignation to President Ram Nath Kovind on September 8, 2021. She had succeeded Krishan Kant Paul to become the only second woman to serve as the Governor of Uttarakhand in August 2018, after Margaret Alva who was the first in 2009. 
8. (a) Masrat Alam
Incarcerated leader Masrat Alam has been elected as Chairman of the Hardline Hurriyat Conference. The decision came after the death of separatist leader Syed Ali Shah Geelani on September 2, 2021.
9. (a) Mullah Hasan Akhund 
Mullah Hasan Akhund has been named the acting Prime Minister, while Mullah Abdul Ghani Baradar, the group's co-founder,  has been named as the deputy Prime Minister. Akhund, the lesser-known Taliban leader is also on the UN terror list. 
10. (a) September 15th 
The world's first all-civilian mission to orbit will be launched on September 15, 2021. The mission, named Inspiration4 will be launched aboard Falcon 9 rocket of SpaceX from NASA's Kennedy Space Centre in Florida, US. The mission will have no professional astronauts, as all four mission members are private citizens.
11. (a) Shikhar Dhawan
The Indian squad for T20 World Cup 2021 has left out few key players including Shikhar Dhawan, who had captained India recently during its ODI & T20 tour of Sri Lanka and leg-spinner Yuzvendra Chahal and Sanju Samson. Shreyas Iyer and Shardul Thakur have also been left out of the main squad and kept in reserve. 
12. (b) North Korea 
The International Olympic Committee (IOC) has suspended North Korea until the end of 2022 after it failed to send a team to the Tokyo Games. The suspension means the country will miss out on the Beijing Winter Games.