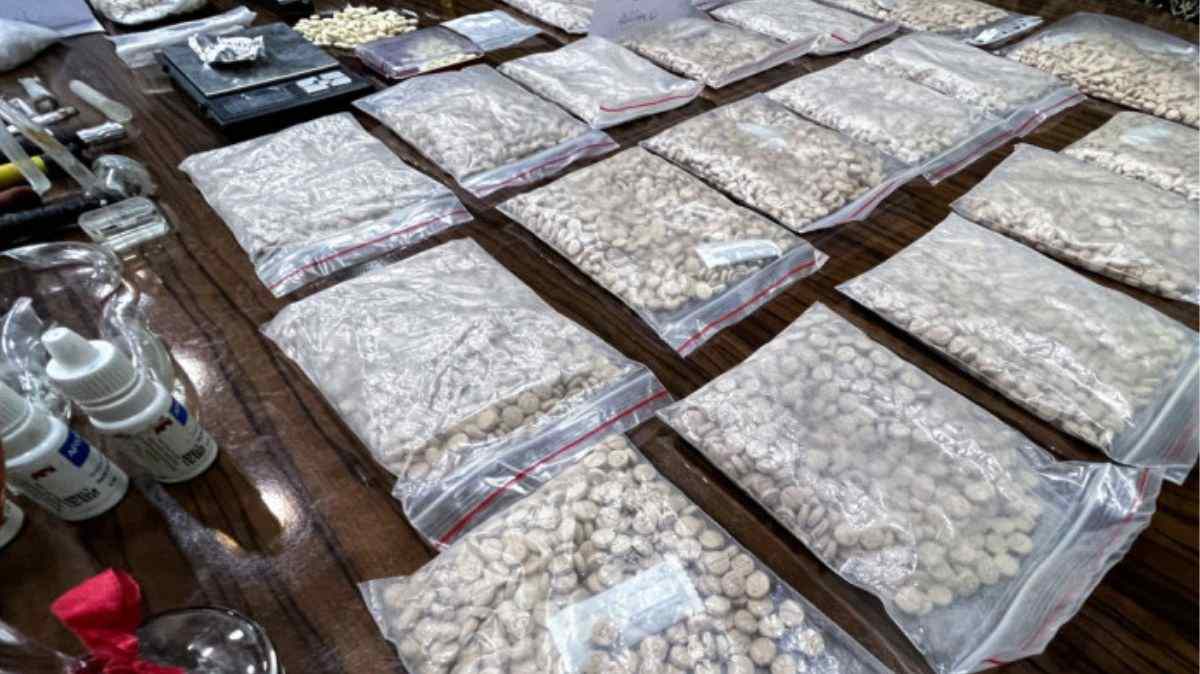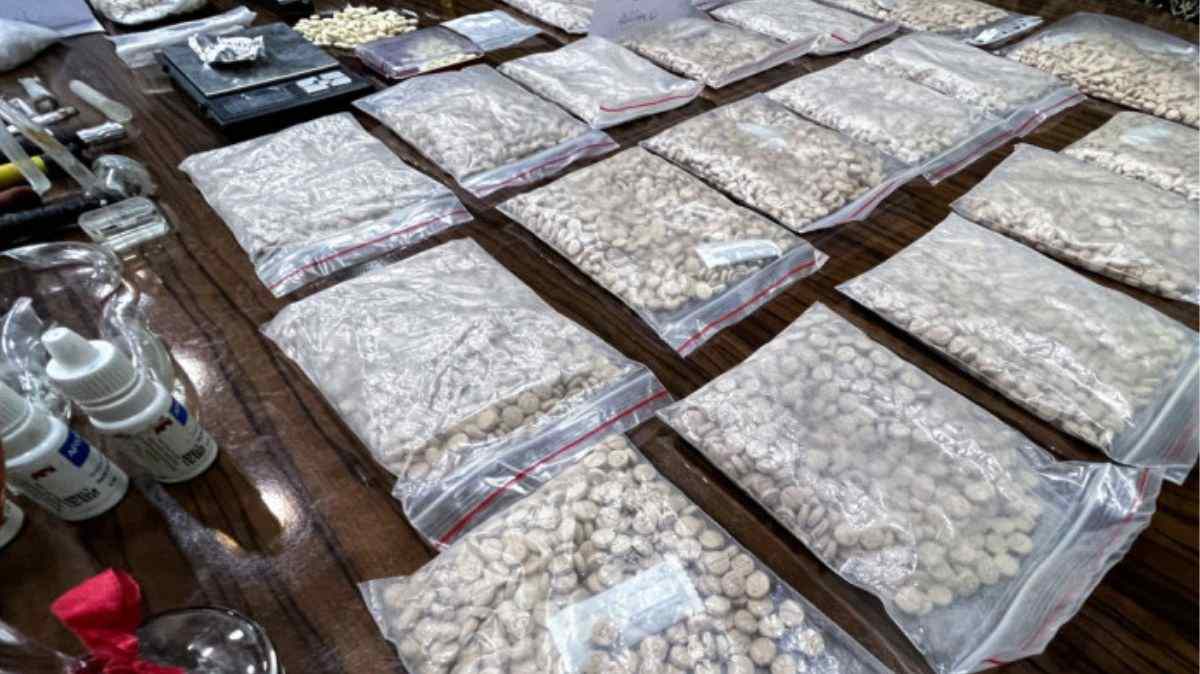 Syria, a Western Asian Country has been announced as the biggest narco-state in the world. The nation is reported to manufacture and even deal in an illegal drug called Captagon. Many countries have banned these hazardous pills owing to global smuggling. 
This Captagon substance is a hard and addicting drug used as a replacement for amphetamine which is a synthetic illegal stimulant. Moreover, this drug is typically notorious for its fillers and elements that it consists of. It is also known as "poor man's coke". However, it recently came to headlines that the country has been highly dependent on this drug as the economy's sustenance is due to its use on a large scale.
#Syria emerges as the world's largest narco-state as the country remains in ruins & its economy crippled by over a decade of war.

Captagon is now Syria's biggest export, enriching the regime with tens of billions of dollars while Syrians suffer from dreadful living conditions. https://t.co/XI3oHBuo9E

— UK for Syria (@UKforSyria)
January 11, 2023
Syria is heavily involved in trading and growing infamous for producing and illicitly distributing drugs across the world. With this, the country is making profits and earning the maximum amount of money i.e 90 per cent of the country's foreign currency is generated through its commercialization. 
Syria – 'A Bootlegger of Narcotics'
According to the definition mentioned by Collins Dictionary, a "narco-state" is a country in which the illegal dealing of narcotic drugs is promoted and this becomes a fundamental part of the economy.
Captagon is a synthetic stimulant consisting of amphetamine and caffeine. Also, this substance has been an internationally-recognized illegal drug (UNODC, 2021). A German pharmaceutical company first launched Captagon drug in 1961. During that phase, it was only created for the treatment of various health conditions such as depression, attention deficit hyperactivity disorder and narcolepsy. 
After several years of its production, scientists discovered its harmful addictive properties and poor effects on the both mental and physical health of the consumer followed by its ban.  
Deadly Party Pill Uses
Very few people must be knowing that Captagon is among the most popular recreational drugs which mean party pills for the youth in the Gulf states. It is also used by the army as the drug is irresistible and gives the feeling of indomitability.  
Due to this, it is often referred to as "Captain Courage" or "Jihadi magic potion". Along with this, people on diets, students burdened with exams and those who work tirelessly in long working hours or take double shifts at night or earn from two jobs at a time also fall into the vicious trap of this drug. 
How much do Captagon Pills Cost?
Talking about the price of the life-threatening Captagon pill, just USD 1 is the amount that it costs during its manufacturing. However, after going through the process of distributing among different chains of buyers, routes and checkpoints, the price multiplies.
This happens because it reaches smugglers, soldiers, the secret police, corrupt officials and various warlords who are involved in bribery or extortion. So, the price increases to USD 14- 20. Experts claim that presently, Syria is producing the largest quantities of Captagon and exporting mainly to the Gulf region. 
Captagon Act
Several countries have sanctioned the usage or any kind of trading with Syria. Considering the alarming situation, the US put forward the Captagon Act last year, connecting it with the Assad regime in Syria and further reporting it as a "transnational security threat."
Captagon pills were found illegitimately concealed in packages of milk, egg rolls, cardboard rolls, cartons, containers of fresh fruit and machinery. They were also buried in freight carried and transported across the world consisting of tea and milk. The smugglers have been continuously bombshelling the authorities as they hide these drugs in inconceivable places.
Millions of Captagon Pills Clutched
Customs officers at Istanbul's Ambarli Port captured 12.3 million Captagon pills in August 2022. These items weighed a total of 2.09 tons and were kept in a shipping container. Then, Saudi authorities seized about 47 million pills of drugs in a flour shipment and seized them at a warehouse in Riyadh.
Also, Jordan Customs officials seized about 1 ton of amphetamine pills caught in trafficking at the border with Iraq in December last year. Even this month in April 2023, Lebanon's security team arrested nearly 10 million Captagon pills that were about to deliver to Senegal and Saudi Arabia.
Every once in a while, Syria's regimes and multiple unauthorized attempts have been dominant around the world. It has been found that this is all associated with Bashar al-Assad, being caught in all the stages of production, smuggling as well as distribution of Captagon. The younger brother of Syrian President, Maher al-Assad controls the 4th Armoured Division and supervises most of the production and dispersal of Captagon.
Also Read: World Haemophilia Day 2023: A Rare Blood Disorder, Know Objective, Theme & Background here