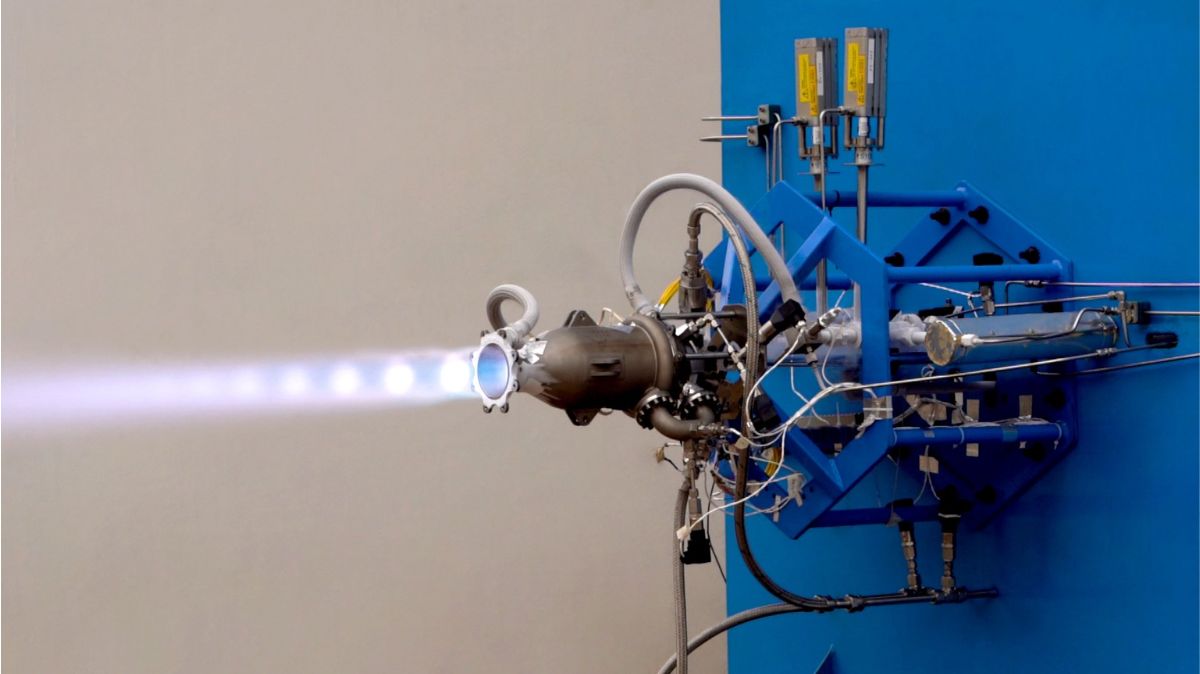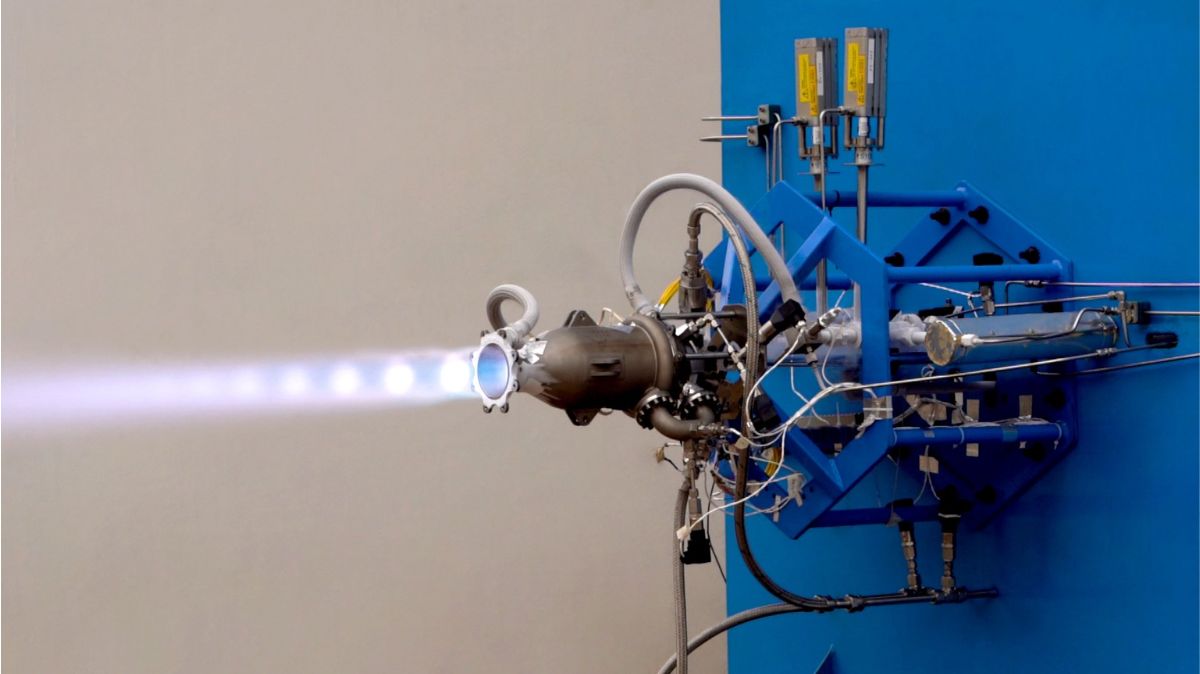 India's startup firm Skyroot Aerospace recently conducted a test fire to assess its capability. A 3D-printed Rocket Engine successfully passed the advanced-level experiment. Skyroot is a private manufacturer of aircraft.
The fire test was conducted on Dhawan-II, a fully 3-D printed cryogenic engine. As part of the endurance test, it came to light that the engine functioned for about 200 seconds. With this, the engine's sharpness and flexibility ratio were displayed. This 3D-printed structure aims for improvement and is intended to power the Vikram-II rocket, developed by Skyroot company.
Engine Endurance Test
This 3D Printed structure underwent a challenging fire test. This experiment was organized by Skyroot Aerospace Private Limited at Solar Industries propulsion test facility located in Nagpur. This aerospace startup company designed an Indian indigenous mobile cryogenic engine test pad.
Excited to announce the triumphant 200-second fire-endurance test of our enhanced, fully 3D-printed 'Dhawan-II' Cryogenic engine that will power the upper stage of Vikram-2.

This is a major milestone for our cryogenic program, fuelling the accelerated development of Vikram… pic.twitter.com/LmZOAVqOXQ

— Skyroot Aerospace (@SkyrootA)
April 4, 2023
In an official statement, the Co-founder and CEO of Skyroot Aerospace Pawan Kumar Chandana announced that the test of Dhawan-II was happily conducted. Moreover, it is one of the greatest achievements of this year for Skyroot firm and the whole Indian private space sector. 
He is delighted and feels proud over the experiment as this comes into the limelight of advancing cryogenic technologies. Dhawan-II is the latest development in the private space sector of India. In addition to this, modern and hi-tech models used this time such as 3D printing and green propellants signify a great start in the Space Industry.
Dhawan 2 Engine
Dhawan-II is a 3.5 Kilo Newton (kN) engine which has been created using Cryogenic Technology. This engine is named after Dr Satish Dhawan, India's pioneer in the field of Aerospace. 
He was one of the leading scientists whose discoveries range from India's first Supersonic Wind Tunnel to Fluid Mechanics experimentations. Widely acclaimed as the Father of Indian Aerospace, Dr Dhawan was the man who inspired the nation in its space exploration missions. The recent test-fired engine Dhawan-II is the next-in-line achievement of the fully-cryogenic rocket engine Dhawan-I which makes about 1.0 kN of force.
The cryogenic rocket engine is built with two high-performance rocket fuels called Liquid Natural Gas (LNG) and Liquid Oxygen (LoX). In its development, cryogenic temperatures (below -150° Celsius) were needed in order to store and operate. LNG includes over 90 per cent Methane whereas LoX (Liquid Oxygen) is an eco-friendly green burning fuel. 
Advantages of Cryogenic Engines
Skyroot Company highlighted that the fully cryogenic engines are an excellent fit for the upper stages of a rocket as they involve higher specific impulse which is for the improvement in the rocket's payload-carrying capabilities.
V. Gnanagandhi, the head of the liquid and cryogenic momentum at Skyroot stated that the 3D-printed Dhawan-II engine is designed with a 3D-printed torch igniter along with a below-actuated cryo-injection valve which results in a quick response time. 
Talking about its various advantages, cryogenic propellants have the highest impulse required in space. It carries frozen oxidizers instead of liquid propellant rocket engines. 
Indigenously Designed Rocket
After Skyroot launched the indigenously designed rocket, this engine development was also propagated by the manufacturer. The Indian-made rocket named Vikram-S blastoff took place from the rocket complex of the Indian Space Research Organisation (ISRO)'s Satish Dhawan Space Centre located in Sriharikota island in Andhra Pradesh.
The flight left for orbit on November 18, 2022. It touched almost a peak altitude of 89.9 kilometres, attaining a Mach 5 speed which is about five times the speed of sound. The vehicle fulfilled all the mission parameters as it passed through the required stages for the company to initiate the launch of the Vikram-I rocket. 
Vikram-I is a much bigger rocket which is scheduled to take off this year. This will be the first private orbital rocket expected to be launched from South Asia.
Also Read: Finland Opens Up New Era of Military Alliance, Becomes 31st Member of NATO Amid Russia-Ukraine Conflict