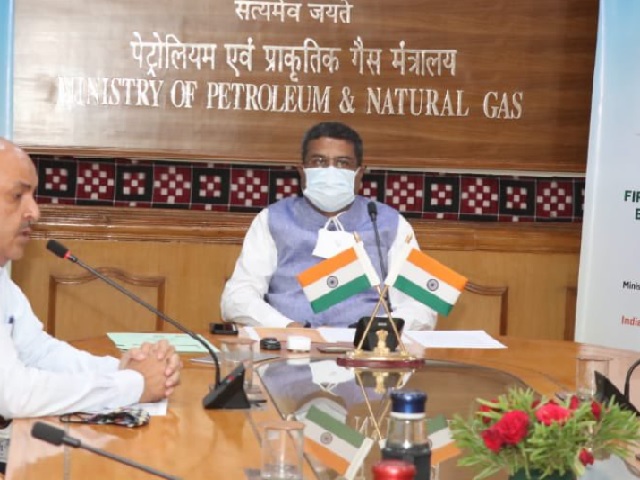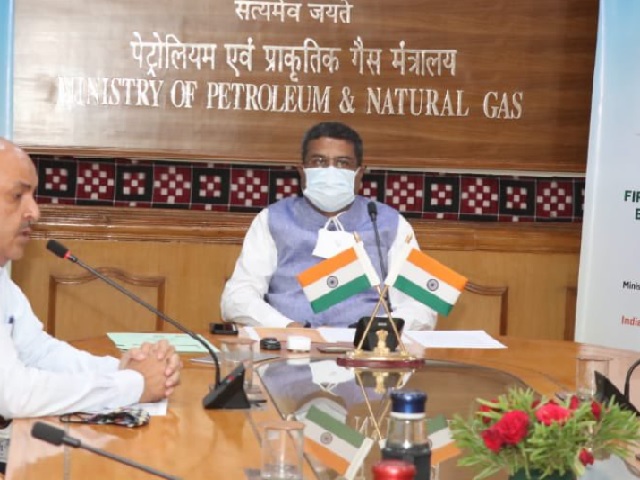 The Petroleum Minister Dharmendra Pradhan on May 4, 2021, flagged off the first supply of Used Cooking Oil- UCO-based biodiesel blended diesel from the Tikrikalan Terminal of Indian Oil. The supply has been launched under the Expressions of Interest (EoIs) Scheme.
The Union Minister while speaking on the occasion complimented the oil industry for its role in keeping the fuel lines running despite the pandemic. He also lauded the OMCs for extending support for the medical oxygen supply to the nation amid the ongoing crisis.
While referring to the flag-off of the first-ever supply of UCO-based biodiesel, the minister stated that this step is a landmark in India's pursuance of biofuels and that this will have a positive impact on the environment.
Flagged-off the 1st supply of UCO-based #biodiesel blended High-speed Diesel under the EOI scheme at @IndianOilcl's TikriKalan terminal.This is one among the several green fuel initiatives being promoted by @PetroleumMin to explore alternative energy sources, especially biofuels. pic.twitter.com/LELUUGPQS8

— Dharmendra Pradhan (@dpradhanbjp)
May 4, 2021
Objective:
The Petroleum Minister informed that this initiative will provide substantial economic benefits to the country by boosting the indigenous biodiesel supply, generating rural employment, and reducing import dependence.
Expression of Interests (EoI) Scheme:
• In order to create an ecosystem for the conversion and collection of UCO into biodiesel and developing entrepreneurship opportunities, the minister of Petroleum and Natural Gas in collaboration with the Minister of Health, Science and Technology, and Earth Sciences had initiated the Expression of Interest.
• It was launched for the procurement of Bio-diesel produced from the Used Cooking Oil- UCO on August 10, 2019.
• Oil Marketing Companies periodically release such 'Expression of Interest'. The Union Petroleum Minister while appreciating the role of Oil Marketing Companies shared that 30 LOIs (Letter of Intent) have already been issued.
• In the first phase of the scheme, 11 Expression of Interests were floated between August 10, 2019, to November 9, 2020, for 200 locations.
• Publications of such EOIs have been extended for one more year up to December 31, 2021, for 300 locations all over the country.
• OMCs, under the initiative, also offer periodically incremental price guarantees for 5 years. They also extend off-take guarantees for the period of 10 years to prospective entrepreneurs.
Biodiesel: An alternative fuel
Biodiesel is an alternative fuel that is similar to fossil diesel. Biodiesel can be produced from animal fats, vegetable oil, and waste cooking oil.
A major advantage of Biodiesel is its carbon-neutrality, meaning that the oilseed absorbs the same amount of CO2 as is released when the fuel is combusted in a vehicle. Biodiesel is also completely non-toxic and is biodegradable.