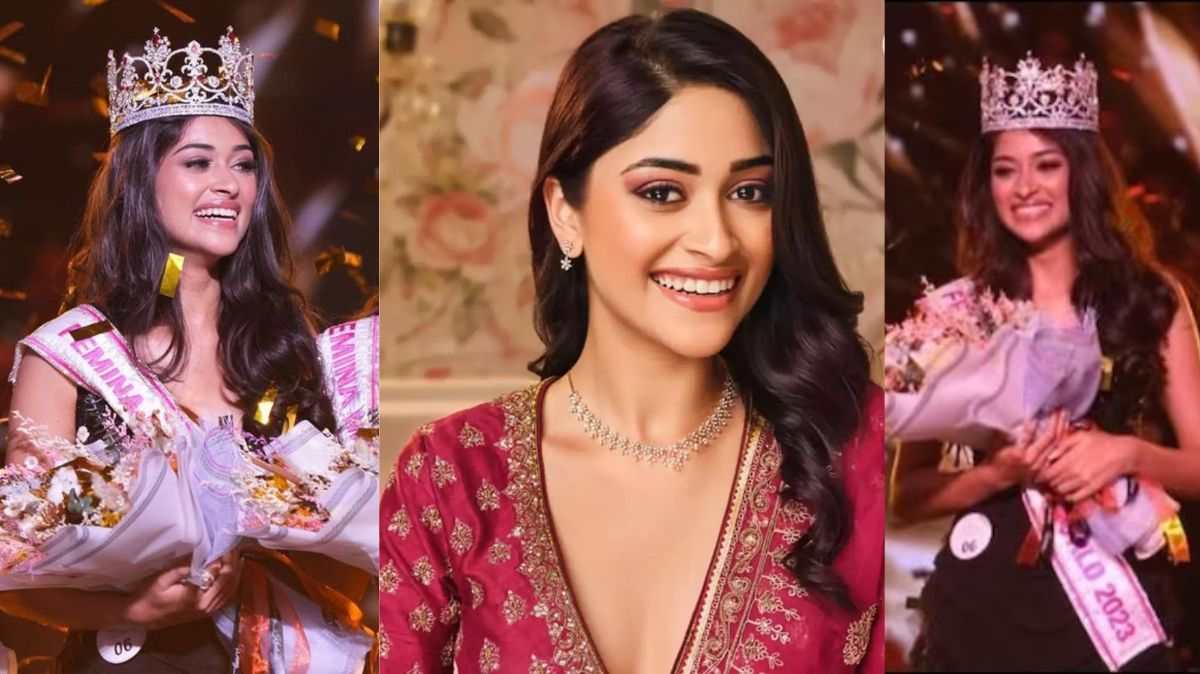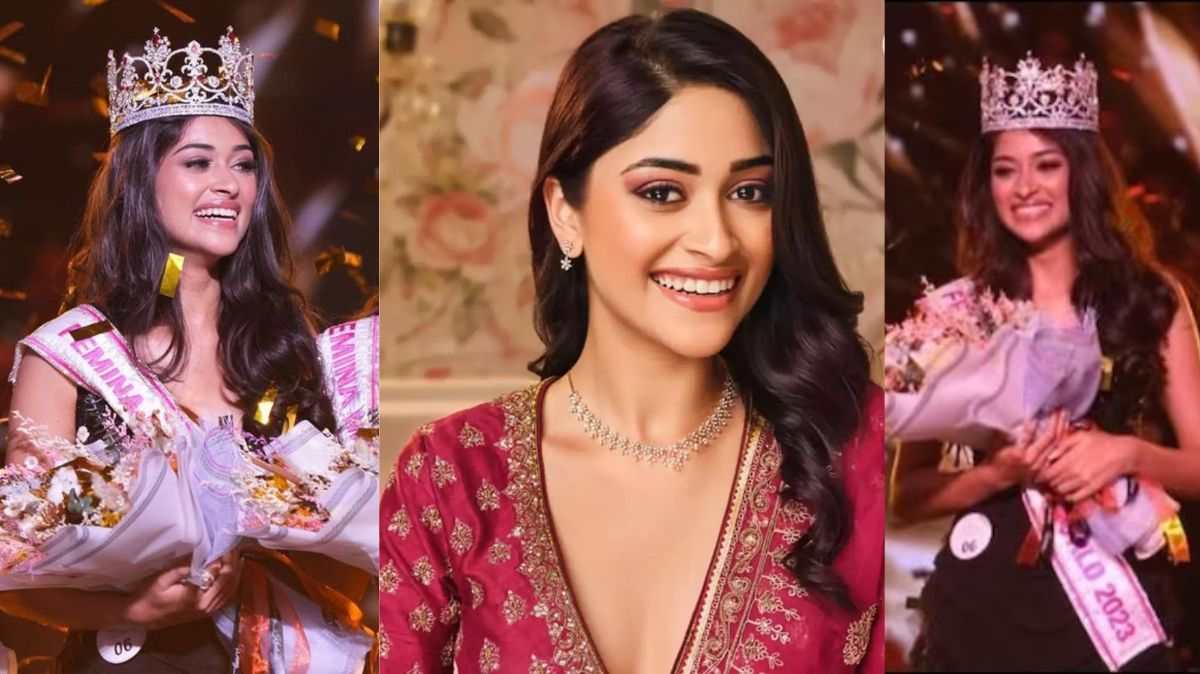 At an extravagant event held in Manipur's Imphal, Nandini Gupta has been honoured with Femina Miss India 2023 title. This 19-year-old girl hails from Kota, Rajasthan and is crowned at the 59th edition of the big national beauty show.
Moreover, she will now be representing India at the International Beauty Pageant. It has been announced that Miss World Contest is going to be hosted in the United Arab Emirates the next month of May. A big bash that happened on April 15, 2023 (Saturday) witnessed Bollywood stars sparkling on the stage.
Introducing VLCC & Trends Co-present Femina Miss India 2023 hosted by Manipur Tourism Co-Powered by ORRA Fine Jewellery & Rajnigandha Pearls ❤️@VLCCindia @reliancetrends @TourismManipur @ORRAJewellery
@rajnigandhasilverpearls#FeminaMissIndia2023 pic.twitter.com/3bxS3RK7vx

— Miss India (@feminamissindia)
November 17, 2022
According to the reports, Shreya Poonja from Delhi along with Manipur's Thounaojam Strela Luwang was declared as the first and second runner-up of this Miss India Competition. While the Miss World program will be the 71st edition, scheduled for May 08, 2023. 
A few hours until showtime! ⭐️

The moment of dreams for our ladies is finally here and the excitement is just off the roof! Watch the #BehindTheScenes from the Tech Rehearsals for the big night of Femina Miss India 2023! 🤩#FeminaMissIndia2023 pic.twitter.com/h0WaasTWhs

— Miss India (@feminamissindia)
April 15, 2023
Grand Finale 2023
After a two-year pause, the finals were finally presented at a venue in Imphal, the capital city of Manipur. The event location was Indoor Stadium at Khuman Lampak Sports Complex, Imphal. There were a total of 30 participants who come up for the national-level competition.
It annually selects representatives for the Miss World Contest which is considered one of the significant global beauty pageants. Also, this year's India contest was jointly presented by VLCC and Trends Co. The sponsorship of the 2023 show was by ORRA Fine Jewellery and Rajnigandha Pearls. 
Sini Shetty belonging to Karnataka crowned the winner Nandini Gupta. Miss Sini Shetty won the Miss India title last year in 2022. Bollywood Superstars like Kartik Aaryan, Bhumi Pednekar and Ananya Pandey were also present at the Grand Finale ceremonial function.
Honoured to be in the beautiful company of The winners of
Miss India 2023!!
Congratulations Nandini Gupta 👸🏻
Shreya Poonja ,Thounaojam Strela Luwang and all the participants as well ❤️❤️ pic.twitter.com/6rNUhaZBa8

— Kartik Aaryan (@TheAaryanKartik)
April 15, 2023
Celebrities Performances
At Imphal, 'Freddy' movie famed dashing actor Kartik Aaryan showed remarkable performance art Miss India 2023 event. Along with him, the young star Ananya Pandey was also there at the Grand Finale. He even took it to Twitter and posted a picture while congratulating the beautiful ladies. 
With this, Manish Paul and Bhumi Pednekar co-presented and happily hosted this year's event. Rubal Shekhawat from Rajasthan crowned Shreya Poonja as the first runner-up from Delhi whereas Thounaojam Strela Luwang of Manipur was honoured with the second runner-up title by Uttar Pradesh's Shinata Chauhan.
Miss India Organisation wished the Miss India Pageant winners on other social media handles like Instagram and wrote that all these women have unique impactful voices and personalities and they hope that these young ladies will use this platform effectively in carrying out important causes. These ladies have passionately worked to get into the position. 
About Young Beauty Nandini Gupta
It is a great achievement for Nandini Gupta at such a young age of 19. Now India is proud of the upcoming moment of the Miss World Contest and everyone hopes for the nation's success. This girl from Kota has wonderful experience in managing and arranging several extracurricular activities and events.
This further motivated her to pursue her dreams. She holds a degree in Business Management. Nandini is of the belief that failure is a part of life and plays a major role in defining an individual's identity. 
She also asserted that she is fully determined to tackle all the challenges and difficulties of life that may come with her unique journey of life. Also, she adds that great business tycoon Ratan Tata has been the most influential person in her life as she is inspired by his humanitarian nature and she also aims the same. She said that she visions creating employment and providing people with an opportunity to create their legacies. 
Derives Inspiration from Miss World 2000
Nandini Gupta tells that Priyanka Chopra, a global icon who was crowned Miss World in 2000 has inspired her the most. This great multitalented heroine has contributed extensively to society and had been a successful actress. 
Nandini also mentioned the rich culture and heritage of Rajasthan, her abode. She says that traditions and sweetness in people's voices are a unique blend that represents this state. Moreover, the country India gives the message of 'Atithu Devo Bhavah' and the Rajasthani people have instilled the moral values as 'Padharo Mhare Desh'. 
She expressed herself as "vocal and vivacious" and promoted that every woman must be confident in her own self, grounded in her roots and always benevolent towards her dream and socially inclined. 
Also Read: Are you a Whatsapp User? Check 3 New Exciting Features Launched by Whatsapp, an International Meta Platform