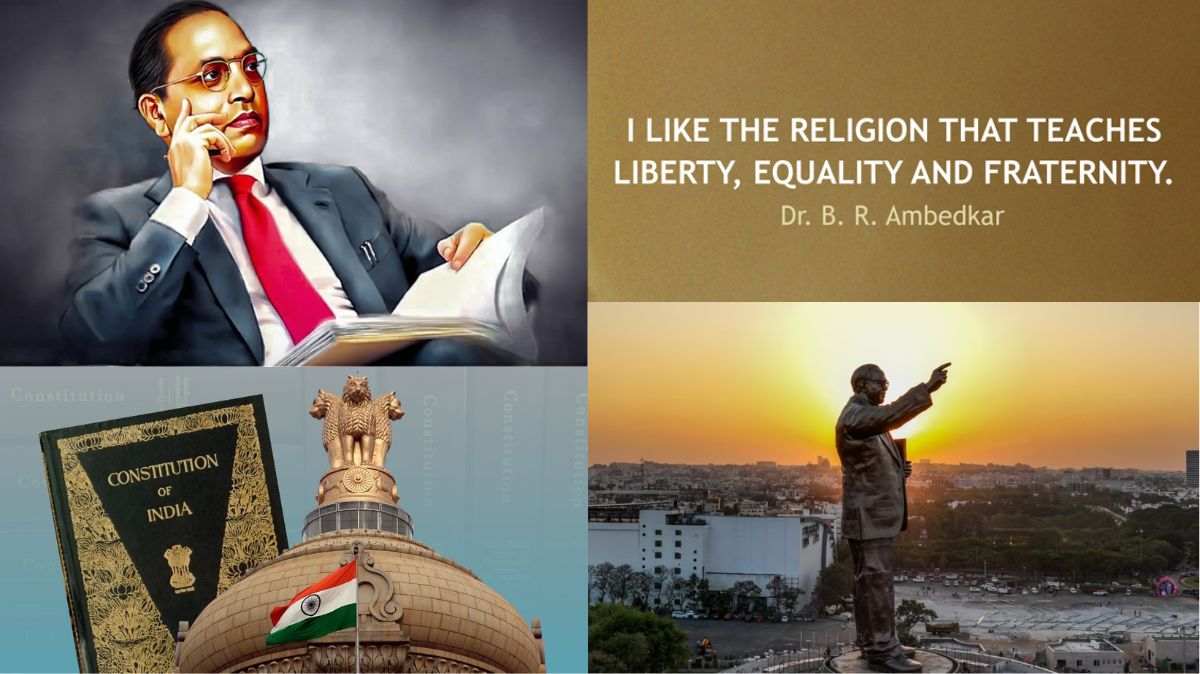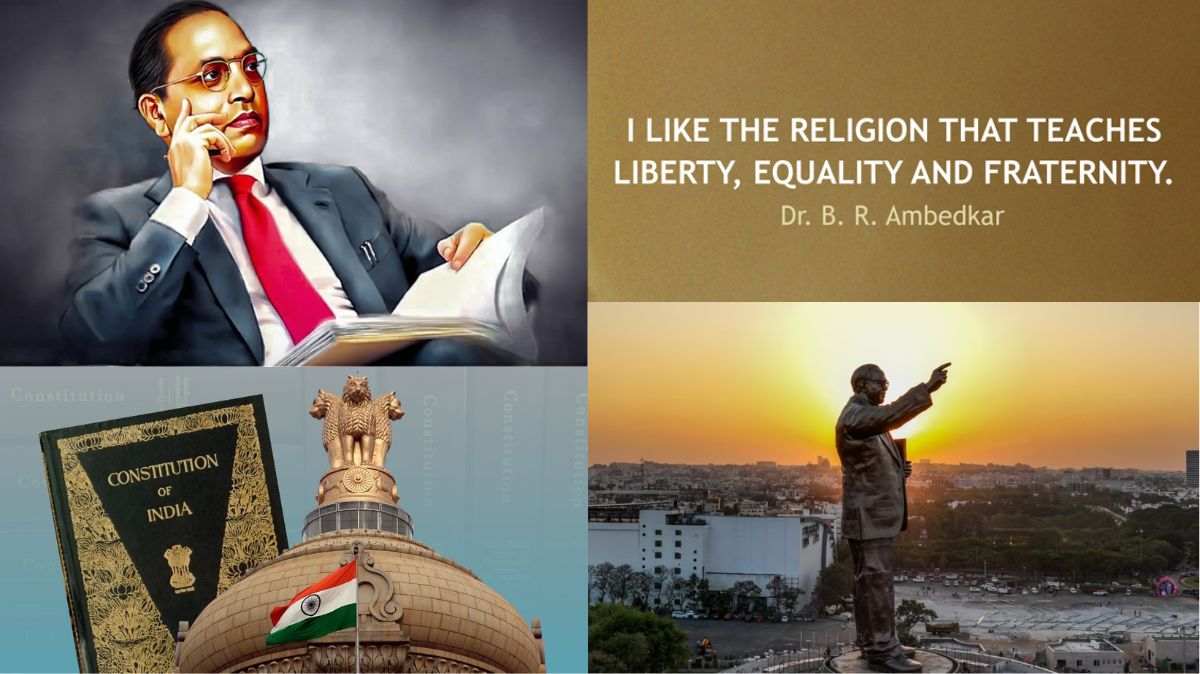 Respectfully known as 'Babasaheb', April 14, 2023, marks the 132nd Birthday of Dr. Bhimrao Ramji Ambedkar, the immortal leader of the Indian Constituent Assembly. With a sophisticated personality, he led a variety of social reforms across different cultures.
Dr. B R Ambedkar has played a major role in the full-fledged development of India. He was India's first Law and Justice Minister and is still widely known as a revolutionary figure for Dalit and Women classes. 
While he brought up movements for Dalit rights in the 1930s. He was against oppression, and discriminatory notions and promoted equality among people. Dr. Ambedkar was a man of strong ideas and principles and did not like the stereotypical approach prevailing at that time in India. Instead, he further launched women's rights to free them from social bondages or slavery. 
Today on #AmbedkarJayanti, we honour the visionary leader who gave India the greatest gift of all – a Constitution that promises justice, equality & freedom

India strives to fulfil his vision of an inclusive & equitable nation @DrAmbedkarInte2 @MSJEGOI @PMOIndia pic.twitter.com/S1imHADv3q

— MyGovIndia (@mygovindia)
April 14, 2023
Dr. B R Ambedkar's Principles: 'Liberty, Equality & Fraternity' 
Dr. B R Ambedkar argued to provide economic and social rights to women which were oblivion in those times. Born into a (Mahar) Dalit Caste and repressed by other groups, he made significant reforms in the traditionally established social construct. He has played different roles in Law, Economics and Politics. He even drafted Indian Constitution. 
He followed three major principles i.e. 'Liberty, Equality and Fraternity' and with this, he presented the concept that political democracy ought to incorporate these doctrines for stable functioning. His extensive writings are still a part of the Constitution's workings as he discerned the philosophy of History, Political Science, Economics and Sociology.
Along with this, he addressed all social issues that humans had been fighting for. The biggest of all remains caste discrimination and cruelty against women. These have always been crucial matters of society. 
Strong Voice for 'Dalit and Women' 
Adored by all, Dr. Ambedkar freed everybody from the despotism and brutality of society. He changed the way of the world and elevated the afflicted classes such as women and all those considered 'untouchables' or lower than what was made as a convention. 
Ambedkar was a social reformer who worked tirelessly for the upliftment of the oppressed classes in India. He was also a strong advocate of women's rights and gender equality. Moreover, he ensured the protection of women under labour laws. He decreased the working hours and spiteful conditions. He was the first one to support maternity leave. 
A Believer of Gautam Buddha
Dr. Ambedkar chose Buddhism as his way of life as he felt that this religion was more rational and modern in terms of his approach towards life. He gave Buddha Dharma teachings and taught about religious scriptures to women and other oppressed classes.
He embraced Buddhism and with his religious conversion, he got a new momentum which was hitherto pushed down by the fourfold Varna System, as propagated in Hinduism. It is clear that he rejected all kinds of discrimination. Through his campaigns and thoughts, he eliminated all social evils. 
Enlightening Quotes by the 'Leader of the Silent'
Bhimrao Ambedkar is well known to be the voice of thousands of silent subjugated classes. Here are some of the best quotations that can help you inspire in your life struggle and the unique journey that you have here. Check below the brilliance of Dr. Ambedkar.
"I measure the progress of a community by the degree of progress which women have achieved."
"Cultivation of mind should be the ultimate aim of human existence."
"Men are mortal. So are ideas. An idea needs propagation as much as a plant needs watering. Otherwise, both will wither and die."
Dr. Bhimrao Ambedkar regarded Democracy as not a Political Form but a Social Organisation. His concepts and principles continue to guide all of us. 
Statue of Equality
The remarkable structure of Dr. Bhimrao Ambedkar is called the "Statue of Equality". It is the tallest statue ever built in India which is of the height 175 ft. It has a 50-ft-high circular base resembling the building of the Parliament of India.
A senior official from the Chief Minister's office stated that the statue weighs 474 tonnes and 360 tonnes of stainless steel have been used for building the armature structure of the statue. Also, 114 tonnes of bronze were used for the casting of the sculpture.
The estimated cost of the Government's Project is Rs 146.50 crores. It is 125 feet tall and will be inaugurated today by Telangana Chief Minister. It is located on the banks of Hussiansagar. 
Also Read: DCGI Takes away Licenses of 18 Pharmaceuticals, Accused of Selling Artificial Medicines