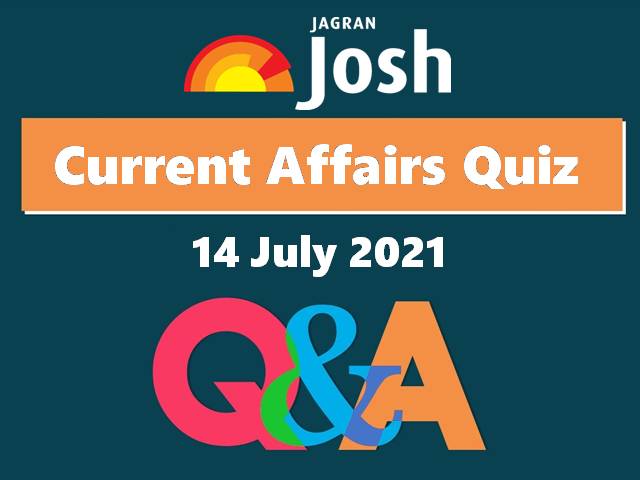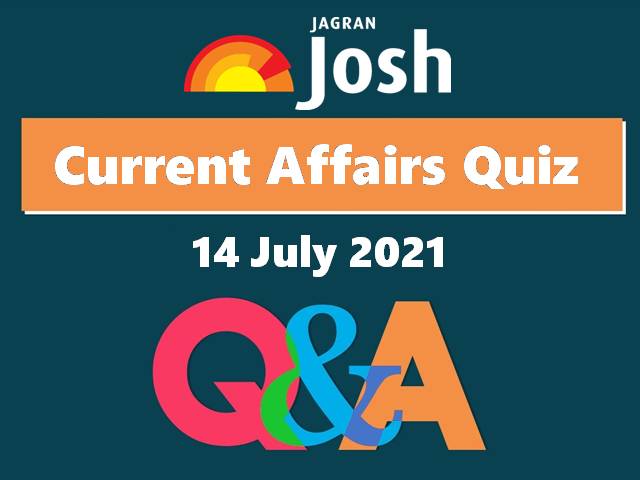 14 July 2021: The Current Affairs Quizzes section of Jagranjosh aims to help every competitive exam aspirant to revise the day at ease. The day's updated quizzes cover topics such as Google meet time limit, SCO Foreign Ministers Meeting and Kunwar Yatra 2021 among others. 
1. Which banned Chinese fashion brand is set to re-enter India through Amazon?
a) Club Factory
b) ROMWE
c) Shein 
d) Ali Express
2. Google meet has put how much time limit on group video calls with 3 or more participants?
a) 40 minutes
b) 50 minutes
c) 60 minutes
d) 80 minutes 
3. Which city hosted the SCO Foreign Ministers Meeting on July 14, 2021?
a) Dushanbe
b) Almaty
c) Bishkek
d) Tashkent
4. Which state has allowed Kunwar Yatra 2021?
a) Uttar Pradesh 
b) Uttarakhand
c) Himachal Pradesh 
d) Madhya Pradesh 
5. The Dearness Allowance for central government employees has been hiked to how much from July 1, 2021?
a) 35 percent 
b) 28 percent 
c) 25 percent 
d) 20 percent 
6. There will be how many oath-takers during the opening ceremony of the Tokyo 2020 Olympic Games?
a) 6 
b) 7
c) 8
d) 5
7. Which Union Territory has become the first one to achieve 100 percent first dose coverage?
a) Puducherry 
b) J&K
c) Ladakh
d) Chandigarh
Answers
1. (c) Shein 
Banned Chinese fashion brand Shein is set to make a comeback in India through Amazon during its upcoming Amazon Prime Day Sale, as per the sale banner. The sale will be launched across India from midnight of July 26 till July 27. 
2. (c) 60 minutes 
Google has put a 60-minutes limit on Google Meet group video calls with three or more participants for free users with personal Gmail accounts. Google had earlier in September 2020 lifted the time cap on Google Meet duration amid the pandemic and extended it to June 2021. The tech giant has now reinstated the 60-minute time limit.
3. (a) Dushanbe
Foreign Ministers of India, China, Pakistan, and five other member countries of the Shanghai Cooperation Organization (SCO) convened a key meeting of the group in Dushanbe, Tajikistan on July 14, 2021, with the security situation in Afghanistan and post-COVID recovery among key concerns.
4. (a) Uttar Pradesh 
The UP government led by Chief Minister Yogi Adityanath on July 13, 2021 allowed the Kunwar yatra from July 25 despite concerns raised by various quarters over the risk posed by such events in triggering a possible third wave of COVID-19.
5. (b) 28 percent 
The Central Government on July 14, 2021, approved a hike in the Dearness Allowance (DA) for the Central Government employees and the Dearness Relief (DA) for pensioners from 17% to 28% with effect from July 1, 2021.
6. (a) 6 
The number of oath-takers at the Tokyo 2020 Olympic Games Opening Ceremony has been doubled from three to six to ensure gender parity. Japan will pick one male and one female participant from each group for the event that has been an integral part of the Games since 1920. Besides them, two coaches and two judges will also take the Olympic oath this time. In the past, the Olympic oath was taken by an athlete from the host country on behalf of all competitors along with a coach and a judge. 
7. (c) Ladakh 
Ladakh has become the first Union Territory of India to vaccinate all the residents as well as the 'guest population', consisting of hotel workers, migrant labourers, and Nepalese citizens who have been earning their livelihood in the UT, with the first dose of COVID-19 vaccine.