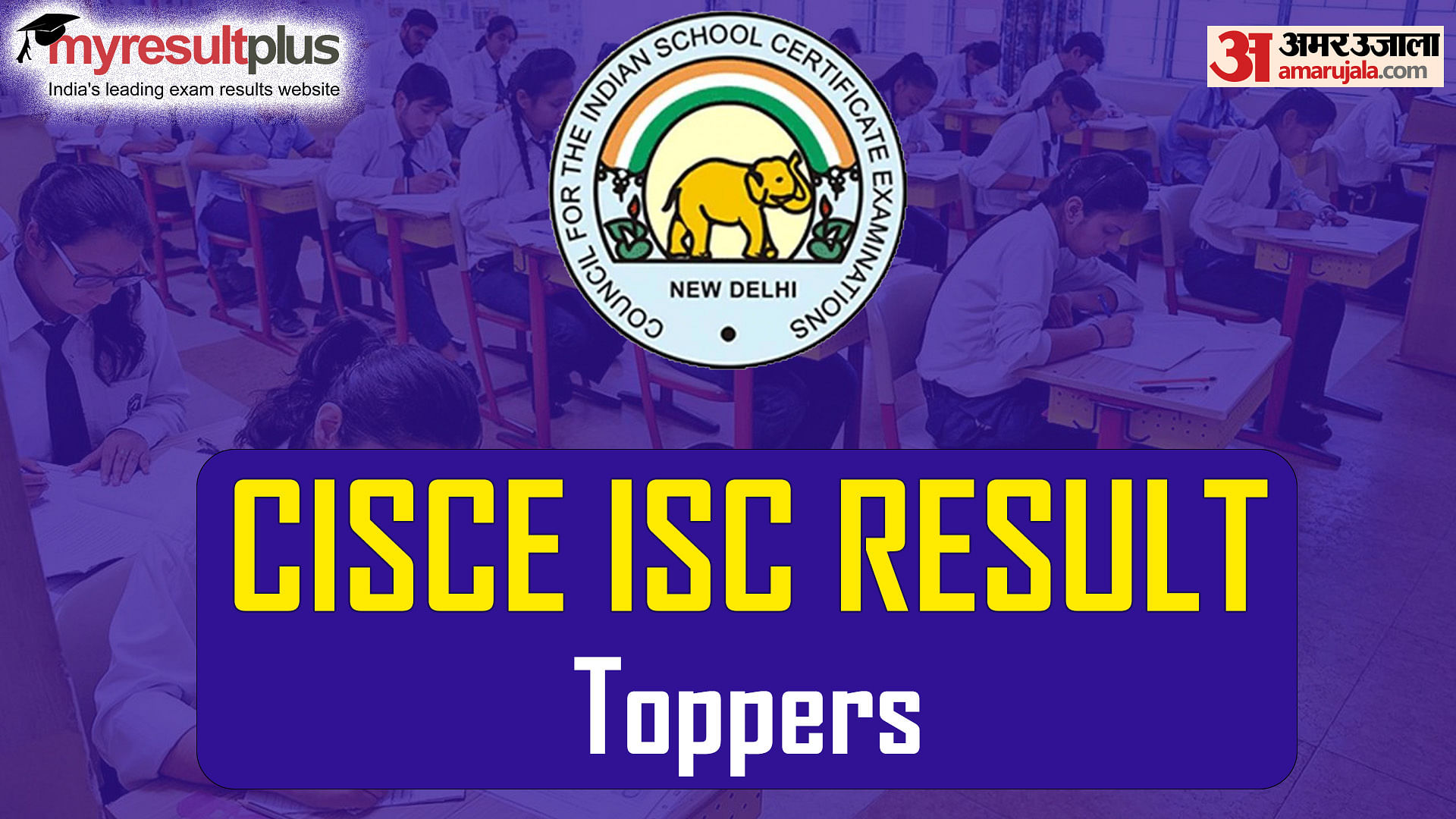 CISCE ISC Results Toppers
– PC : My result Plus
The Council for the Indian School Certificate Examinations (CISCE) has announced the ISC Result 2022 for semester 2 exams today, July 24. Students who have appeared for the examination can check the results on the Official Website @cicse.org.
This year, a total of 96,940 students appeared for the ISC Class 12 Examinations, This included  51,142 boys and 45,798 girls out of which 99.26% boys i.e 50,761 boys, and 99.52% girls i.e 45,579 girls passed the ISC Class 12 Exams. In total, 600 students were unable to qualify for the examination. The overall pass percentage this year stood at 99.32%.
CISCE conducted the ISC examination from April 26 and concluded the examination on June 13, 2022. Last week, on July 17 CISCE declared the ICSE Class 10th Results and the pass percentage of 99.97 was recorded. With the declaration of the ISC results today, the academic session 2021-22 is complete for CISCE.
 
ISC Results 2022: What's Next
This year a total of 154 students have secured a place on the Merit List. 18 students have secured All India Rank 1. Apart from that 58 students bagged the AIR 2 while 78 Students Secured the 3 Rank.
SR No

Name

School

Marks

Percentage

1

Anandita Misra

Scottish High International School, Gurugram

399

99.75

2

Upasana Nandi

Smt. Sulochana Devi Singhania School,Thane

3

Harini Rammohan

Sishya, Chennai

4

Namya Ashok Nichani

Sishya, Chennai

5

Karthik Prakash

Vaels International School, Chennai

6

Ananya Agarwal

Girls' High School & College, Allahabad

7

Aakash Srivastava

City Montessori Inter College, Gomti Nagar, Lucknow

8

Aditya Vishnu Jhiwania

City Montessori Inter College, Rajajipuram, Lucknow

9

Faheem Ahmed

City Montessori Inter College, Rajajipuram, Lucknow

10

Simran Singh

City Montessori Inter College, Aliganj, Lucknow

11

Akshat Agarwal

Seth M. R. Jaipuria School, Lucknow

12

Prabkirat Singh

The Chintels School, Kanpur

13

Md Arsh Mustafa

The Frank Anthony Public School, Kolkata

14

Pratiti Majumder

Salt Lake School (English Medium), Kolkata

15

Apurva Kashish

G. D. Birla Centre For Education, Kolkata

16

Prithwlja Mandal

St. Xavier's Institution, Panihat

17

Nikhil Kumar Prasad

Sunshine School, Birpara, Alipurduar

18

Abhisek Biswas

St. Claret School, Debpukur, 24 Parganas (N)
ISC Results 2022: What's Next
Those who were unable to qualify for the ISC examination will have to take the Compartment Examination for which CISCE will soon release the notification. On the other hand, students unsatisfied with their marks can apply for scrutiny process till 30th July. The student applying for the scrutiny will have to pay a  fee of Rs 1000 per subject.
 
Related Articles

on Results