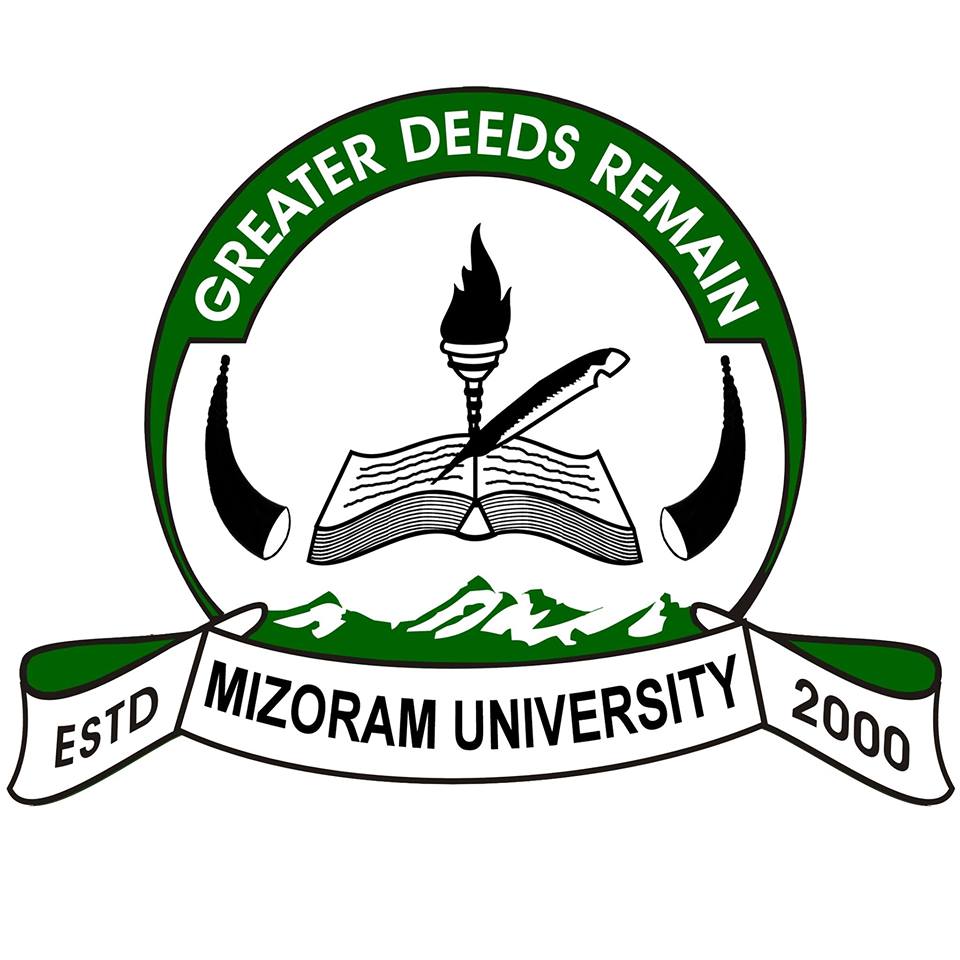 Research Jobs vacancy notification announced by Mizoram University, Aizawl for the post of Research Associate. Eligible candidates may apply within 9th May 2022.
Date Posted: 26th April 2022
Hiring Organization: Mizoram University, Aizawl
Organizational Profile: A strong believer and practitioner of the dictum "Knowledge is Power", Mizoram University has been on the path of delivering quality education by developing the young human resources with ethical and moral values, while boosting their leadership qualities, research culture and innovative skills. Built on a sprawling 978.19acres and another campus measuring 750 acres in the city, Pachhunga University College – a constituent college of the University),with lush greenery and scenic hills, serves as the permanent campus of Mizoram University, this 'temple of learning' has excellent and state-of-the-art infrastructure facilities conducive to higher teaching-learning environment and research. The main objective of the University is to provide higher education of global standards and hence, all the programs are designed to meet international standards. Highly experienced and qualified faculty members, continuously engaged in the maintenance and enhancement of a student-centric learning environment through innovative pedagogy, form the backbone of the University.
Job Title: Research Associate
Employment Type: Temporary
Department: Forestry
Sponsored by:  Ministry of Science & Technology, Department of Science and Technology, Govt. of India under the National Mission for Sustaining the Himalayan Ecosystem (NMSHE)
Project Title: Long-term ecological monitoring of forest plots in Mizoram, Northeast India
Qualifications: M.Sc./M.Tech and Ph.D. in Forestry/Remote Sensing/ Environmental Science/ /Botany/Life Sciences with strong publication record.
Desirable: Energetic person with good analytical skills and capable of working independently having prior expertise in the field of data collection in plant ecology, taxonomy, biodiversity conservation, remote sensing & GIS application, ecological modeling (i.e., MaxEnt Model) and data analysis and interpretation, and litter decomposition and nutrient mineralization in forests of Indian Himalayan Region with proven record through published high quality research papers are encouraged to apply. Field duties involve stay in the field for data collection and recording of ecological events during active growth period.
Job Location: Aizawl, Mizoram
Pay Scale: Rs.47,000/- (Rupees forty-seven thousand) per month. In addition, 8% HRA as per rules will be admissible if accommodation is not provided by the University.
Apply Mode: Email
Last Date: 9th May 2022
Website: www.mzu.edu.in
How to Apply: Highly motivated and interested candidates willing to work extensively in the field and laboratory, may send their application as per Annexure-I along with Curriculum Vitae in PDF and photocopies of all academic testimonials having proof of age, qualification, experience (if any), copy of publications (if any) etc. (PDF file) at e-mail:
Email ID: [email protected]
Postal Address:
Prof. Shri Kant Tripathi
Department of Forestry
Mizoram University, Aizawl – 796 004
For More Details (Read Carefully): Click Here