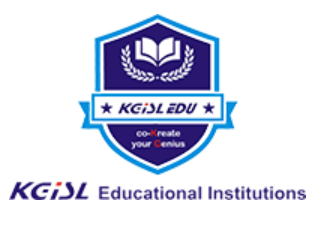 Faculty recruitment notification announced by KGiSL Educational Institutions, Coimbatore, Tamilnadu for the 2022-2023 academic calendar year. Eligible candidates may apply through Email.
Date Posted: 10th May 2022
Name of the College: KGiSL Educational Institutions
College Profile: The main objective of KGiSL Educational Institution is to provide industry embedded education and to mold the students for leadership in industry, government, and educational institutions; to advance the knowledge base of the engineering professions; and to influence the future directions of engineering education and practice. The ability to connect to the future challenges and deliver industry-ready human resources is a credibility that KGISL Educational Institutions have progressively excelled at. Industry -readiness of its students is what will eventually elevate an institution to star status and its competitiveness in the job market. Choice of such an institution will depend on its proximity to industry, the relevance of its learning programme to real-time industry and the active connect that a student will have with industry professionals.
Job Title: Hostel Warden
Department: Ladies Hostel
Qualification:  Any UG/PG
Experience: 2-15 Years
Candidate Profile:
1. The role of Warden is a challenging position and requires a fine balance between enforcing discipline and supporting and bonding with students.
2. Wardens must be approachable and available to all students.
3. Wardens must be able to respect confidentiality. Be empathetic and patient.
4. Wardens must be proactive and take personal responsibility, have the ability to go beyond the call of duty.
5. They should be open to learning new skills.
6. Ability to work in a team.
7. Very good communication skills, with fluency in English and Tamil
8. Basic computer skills. Knowledge of MS Word and Excel.
9. Good writing skills to capture data, collect feedback, design reports and conduct surveys
Responsibilities:
1. Serve as administrators, supervisors and community-builders of their respective hostels and floors in their buildings. The Wardens shall be responsible for the health, hygiene and general welfare of the students residing which are specifically assigned to him/her and shall attend to all matters of health, sickness, diet, sanitation and cleanliness and shall be responsible for the students and shall ensure that the students concerned observe the rules of the Hostels framed for their guidance and maintenance of decorum.
2. Ability to listen to and establish a rapport with students. Liaise with administration and other relevant support/services departments to respond to incidents/emergencies and fulfill other responsibilities assigned such as ensuring adequate security, sanitation and other essentials for the residents. To ensure security of the students by coordinating with the
security team and guards. They are expected to go beyond the call of duty and extend work hours in cases of emergency and if any need arises and be available on call-duty whenever required, which provides emergency cover at all times.
Job Location: Coimbatore, Tamilnadu
Interview Process: Panel Interview and HR round
Pay Scale: As per norms
Apply Mode: Email
Last Date: As soon as possible
How to Apply: Interested and Eligible candidates may send their resume along with all necessary documents to the following Email address.
Email Address: [email protected]
Postal Address:
KGiSL Educational Institutions,
College HR Department
KGiSL Campus,
365, Thudiyalur Road,
Saravanampatti,
Coimbatore-641035
Tamilnadu.
Reference: Official Advertisement