Are you studying 'Hag-Seed' for English and struggling to craft a strong analysis? We're going to walk you through a summary, key characters, and themes of 'Hag-Seed' as well as provide you with a step-by-step guide on how to perfect your analysis.
PLUS we'll provide you with a sample analysis table (also called a TEE table) and an example of a Band 6 paragraph for 'Hag-Seed'! What more could you ask for?
So, what are you waiting for? It's time to ace your analysis of Hag-Seed — let's jump into it!
Summary of Hag-Seed
Structured in acts, 'Hag-Seed' is a modern reimagining of 'The Tempest' that combines literary and theatre conventions.
The novel follows the story of Felix, a theatre director who loses his job with the Makeshiwig Festival after his assistant, Tony, betrays him by taking advantage of his grief following the death of his wife and daughter. Felix retreats into seclusion in a hovel for the next nine years, disconnecting from society and communicating with the spirit of his daughter, Miranda.
Eventually, Felix applies for a job teaching Literacy Through Theatre to prisoners at the Fletcher County Correctional Institute under the false name of Mr Duke. Estelle, the prisoner supervisor, recognises Felix but allow him to keep his identity secret if he can help teach the prisoners through performing Shakespeare.
After the 4th year of the program, Felix starts to hatch his plan of revenge once he hears that government officials, Tony and Sal, will attend the performance.
Felix chooses to perform 'The Tempest', his unfinished play that was taken away from him. Along with casting the prisoners, Felix hires Anne-Marie, the original actress in the production, to play Miranda.
With the help of special effects, audio-visual and digital media, and a passionate cast, Felix conspires to take revenge by interlinking the prisoner's performance with a prison riot. After giving Tony and Sal hallucinatory drugs, Felix records them as they spill their secrets and blackmails Tony to restore him to his position as Makeshiwig Director.
During the play, Anne-Marie comforts Frederick, Sal's son, and the two fall in love. 
Following the success of the play, Felix has his old job back and receives future funding for the Fletcher Correctional prisoners. He agrees to accompany Estelle on a Caribbean cruise, finally releasing the ghost of Miranda and moving on with his life.
Key Characters in Hag-Seed
Most of the characters in 'The Tempest' have a mirror character in 'Hag-Seed'.
Felix

As the novel's protagonist, Felix parallels Prospero through his sympathetic appropriation as a theatre director usurped by his assistant. He stages a production of 'The Tempest' at the prison to overthrow Tony and Sal from their positions.

As well as being driven by revenge, Felix also attempts to revive the memory of his daughter, Miranda, as he struggles with the trauma and guilt of her death.
Tony

Tony mirrors the character of Antonio in 'The Tempest', who appears as Felix's underdog and conspires against him to gain political power. He lies about critic reviews and uses the traumatic death of Felix's daughter as an opportunity to deem Felix unfit for the role of artistic director.
Miranda

Miranda is Felix's daughter who died at the age of three. She appears as a ghostly teenager who keeps Felix company and prevents him from overcoming his grief.

At the end of the novel, Felix learns to move on and releases Miranda's ghost.
Anne-Marie

Anne-Marie's casting of Miranda brings a uniquely 21st century perspective that highlights the changing expectations and values of women.

Unlike the feminine and innocent portrayal of Miranda in 'The Tempest', Anne-Marie is a strong female character that has a distinct voice and presence in the plot. She is a no-nonsense character who freely expresses her opinions.
8handz

8handz is a modern reinterpretation of Ariel both literally and metaphorically as a convicted computer hacker. Enticed by Felix's opportunity at early parole, he uses special effects and digital-visual and audio material to recreate the magic of 'The Tempest' and helps Felix in his plan of retribution.
Estelle

Estelle is Felix's supervisor at the prison and is passionate about prison education. They develop a close friendship and appear to start a relationship at the end of the novel.
Context of Hag-Seed
Written in 2016, 'Hag-Seed' is a prose fiction novel by Margaret Atwood that reimagines Shakespeare's 'The Tempest' in a modern-day context.
Commemorating the 400th year of Shakespeare's death, 'Hag-Seed' was written as part of the Hogarth Shakespeare Project and offers audiences a stimulating reinterpretation through the modern perspective of a 21st century Canadian female author.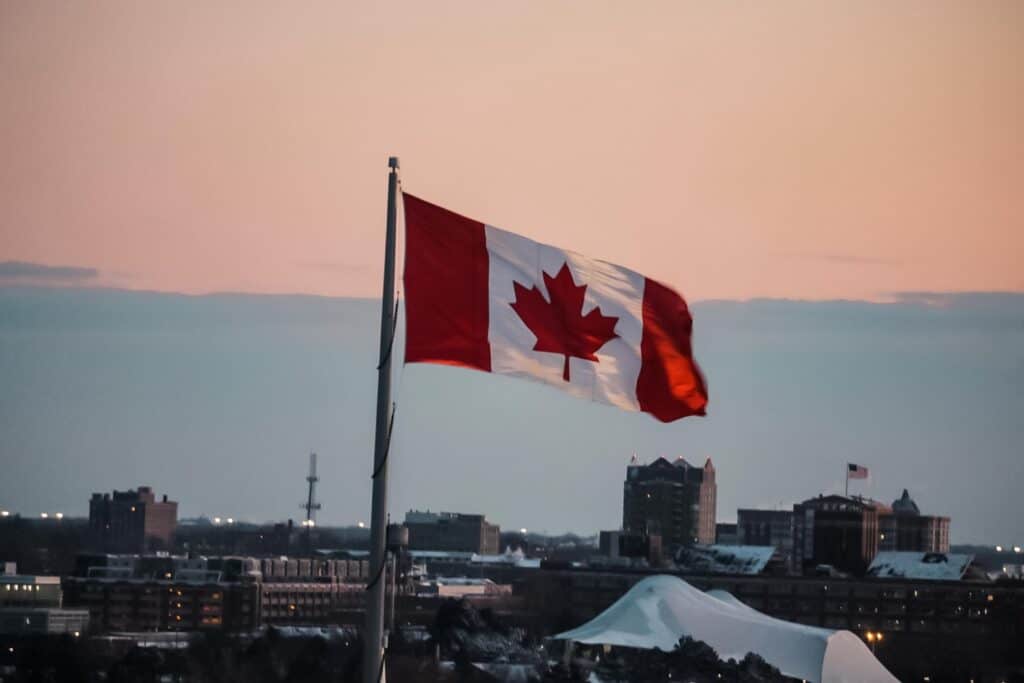 Atwood's status as a modern female author that uses modernised plots and values to express her contemporary social and environmental perspectives is reflected in 'Hag-Seed'. A few of these modernised elements include
 

High standard prison system

 

Multicultural populations

 

Multi-faceted women

 

Modern democracy

 

Diversity in religion
As such, Atwood's reimagining of 'The Tempest' functions as a respectful homage to the original text while also including contemporary contextual concerns.
Themes Explored in Hag-Seed
As a hybrid play-novel that is told in acts, there are several structural, contextual, and literary elements that aid in deconstructing the major themes of the text.
'Hag-Seed's use of a circular plotline, reappropriation, real-time resolution, and aligning motivations functions to engage in theatrical conversation with 'The Tempest' to reveal fundamental resonances and dissonances.
Below are some of the key themes from 'Hag-Seed' that make for a strong starting point to structure your analysis:
Revenge

Theatre and transformation

Grief and loss

Forgiveness
How to Analyse Hag-Seed in 3 Steps
A common issue that students run into while attempting to answer an essay question is starting with their thesis. Rather than focus on your thesis, you should use your analysis as the starting point!
Analysing your text is a great way to gain an in-depth understanding of its meaning before you begin to answer anything about it.
After you've analysed your text, you will be able to build more easily on its themes. To help you out, we're going to walk you through creating an analysis for 'Hag-Seed' in three simple steps!
Step 1: Choose your example
When choosing an example, a key tip is to search for a scene that contains a technique. Techniques are crucial to helping you dig deeper into what meaning the composer is trying to convey and helping you to connect language to thematic concerns.
We have chosen to look at two quotes that focus on the motif of performance.
"Challenge the audience by showing them well-known characters in surprising and possibly disagreeable guises?"
And
"Am I supposed to say, 'I would, sir, were I human'?"
Step 2: Identify your technique(s)
When trying to locate a technique within your example, the best method is to identify a technique that enables you to uncover a deeper subtext of your work and elevate your argument and analysis.
Rather than referencing simple language techniques like alliteration and rhyme, try searching for techniques that unveil symbolic meanings like metaphors, motifs, allusions, and intertextuality.
We have identified three techniques in the two quotes above: stream of consciousness, metatextuality, and textual allusion.
As a rule of thumb, it's always better to try and find multiple techniques in your quotes rather than just one, so you can really show off your analysis skills!
Step 3: Write the analysis
When you write your analysis, the key focus should be on what effect the technique has. Simply labelling what the technique is will not count as analysing and will award you minimal marks. Technique labelling would look like this:
Felix's stream of consciousness in the line "Challenge the audience by showing them well-known characters in surprising and possibly disagreeable guises?" is metatextual. Additionally, 8handz line, "Am I supposed to say, 'I would, sir, were I human'?", is a textual allusion to Ariel in 'The Tempest'.
Instead of labelling, we need to flesh out how each of these techniques allows a closer reading of the text.
Firstly, the stream of consciousness allows the audience to deconstruct Felix's thought process and intentions as he allocates the prisoner's roles. The metatextuality reveals Atwood's interpretation of Prospero's directorial authority through Felix's decision-making.
The textual allusion to Ariel in 'The Tempest' exposes the layers of performances and symbolises the blurring of reality and performance.
So, if we included all that in our analysis, it would look like:
Atwood embeds metatextuality by deconstructing performance production as Felix allocates the prisoner's roles, evident through his rhetorical stream of consciousness, "Challenge the audience by showing them well-known characters in surprising and possibly disagreeable guises?", revealing Atwood's understanding of Prospero's directorial authority through Felix's decision-making. The motif of performance is sustained as 8handz breaks character and asks, "Am I supposed to say, 'I would, sir, were I human'?", forming a direct textual reference to 'The Tempest' that exposes the layers of performance to symbolise Felix's blurring between reality and performance. 
Studying this text for HSC Advanced English Module A: Textual Conversations
If you are studying this text for HSC English Module A: Textual Conversations, we'll show you how you can connect a few of the syllabus dot points to your analysis.
Link #1: Explore the ways in which the comparative study of texts can reveal resonances and dissonances between and within texts. 
The comparative study of Atwood's 'Hag-Seed' and Shakespeare's 'The Tempest', as a pair in conversation, enables audiences to reflect upon thematic points of societal evolution and produce a deeper understanding of how these timeless concepts interlink.
Analysing significant aspects of reimagining in 'Hag-Seed' can reveal resonances and dissonances between and within texts, including
Character counterparts e.g. most characters have a parallel or mirror character that establishes a pattern of resonance

Setting e.g. Felix's "little cottage" is symbolic of Prospero's island

Use of special effects

Miranda's death and Felix's grief 
Link #2: How the personal, social, cultural and historical contextual knowledge that they bring to the texts influences their perspectives and shapes their own compositions.
This link relates directly to how the contextual concerns of Shakespeare and Atwood at the time of their writing is imbued in their texts. 
With 'The Tempest' being a 17th-century Jacobean play, and 'Hag-Seed' being written in the 21st century by a female author, there are bound to be a lot of contextual differences that inform the structure, setting, language, values and themes of the texts.
A few points of perspective that are valuable to take a look at when considering the compositions of the texts include:
Post-colonialism

Usurpation and power

Treatment of women

Multiculturalism

Magic
Need some help analysing other texts?
Check out other texts we've created guides for below:
Are you looking for some extra help with your analysis of Hag-Seed?
We have an incredible team of English tutors and mentors!
We can help you master your book analysis of Hag-Seed by taking you through the summary, key characters and themes. We'll also help you ace your upcoming English assessments with personalised lessons conducted one-on-one in your home or online!
We've supported over 8,000 students over the last 11 years, and on average our students score mark improvements of over 20%!
To find out more and get started with an inspirational English tutor and mentor, get in touch today or give us a ring on 1300 267 888!
---
Ashley Sullivan is a Content Writer for Art of Smart Education and is currently undertaking a double degree in Communications (Journalism) and a Bachelor of Laws at UTS. Ashley's articles have been published in The Comma and Central News. She is a film, fashion and fiction enthusiast who enjoys learning about philosophy, psychology and unsolved mysteries in her spare time.