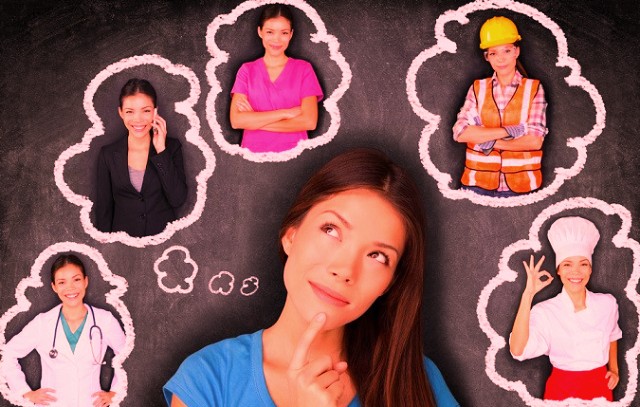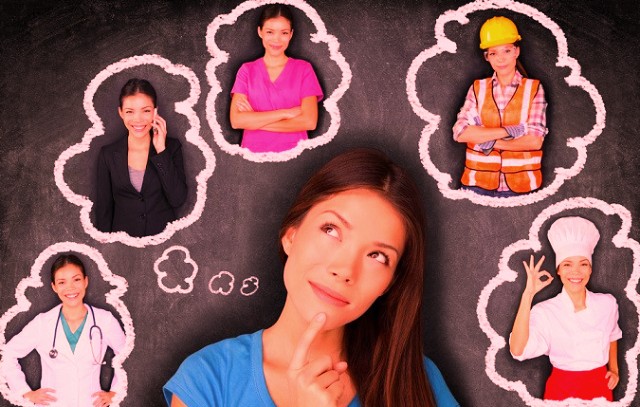 Like every year, in 2019 also all the job seekers face tough challenge to find a suitable career option or a good job for themselves.
Like every year, in 2019 also all the job seekers face tough challenge to find a suitable career option or a good job for themselves because as per the latest data, the unemployment rate was 6.9% in October, 2018 in India. In our country, first of all the freshers get their first job with much difficulty and then, there is a very less scope for further career growth after getting any job provided the candidates must do hard work for this purpose. In this condition, if you don't know that how to get promotion continuously in your career? ……then it's really very challenging for you to achieve career growth. Especially, in a very competitive corporate world if you lose the pace of your career growth, then it becomes extremely hard to maintain your career growth once again.
To solve your problem, here are some effective ways by which you can get promotion in your career, if you follow these simple advices thoroughly. Likewise, fresher job seekers can also select a suitable career option for themselves in 2019. Only you have to be alert in all your job and career related issues and you also must follow the given below advices as:
Don't Reject Any Job Offer Immediately
Opportunities are limited in number; especially in this very competitive job market in India. You may lose a golden opportunity for growth and success if you reject job offers at once. So, never say you aren't interested. Instead, weigh them out and accept if you think it's a golden opportunity.
Don't Be Too Busy for Any Job Offer
It's good to stay busy at work but not too much; especially when an employer is trying to approach you for a job offer. He/she may consider that you aren't interested. You can't get the opportunity once it goes out of your hands. So, be careful and don't show the business when an employer wants to talk to you about a job offer.
Work beyond Your KRAs for Promotion
Your career growth depends not on the assigned works that you usually do but depends on some extra and unassigned works that you successfully accomplish at work. In fact, it's the only way to show that you're able to take new responsibilities. Moreover, it would build a positive environment, which could help you to grow in your organization.
Help Your Teammates and Other Employees at Work
Don't be selfish. It isn't good always to seek direct benefits everywhere; especially when one of your co-workers needs your help at work. Though it wouldn't benefit you directly but would surely be beneficial for you in many ways. It would build your image as a helpful senior or co-worker, which could make people around you to respect and cooperate with you. Moreover, people would give positive feedback when your employer asks them about you for promotion or other performance appraisal benefits. Helping others is beneficial in many ways. So, be open to help people around you.
Stay Connected With Professionals
Don't delete the phone numbers of your co-workers or seniors from your contact list even if they have left your current organization. They might play a major role in success; especially if there is an opportunity for your growth in their new company. Removing them from contact list could prevent you even from having a tip-off about the opportunities. So, don't remove any of your professional contacts from your contact list. Instead, try to develop new professional relations and add more contacts into the same.
Know Your Mistakes and Overcome Your Weaknesses
It might become a major roadblock to your growth and success if you don't make efforts to know and overcome your mistakes timely. In addition, it would be difficult for you to fulfill the key responsibilities if you don't overcome your weaknesses. So, you shouldn't turn your eyes from your weaknesses and mistakes. Instead, you should bravely face and overcome them.
Learn New Skills and Working techniques in Office
Career growth requires constant learning. One who doesn't learn new things, can't achieve career growth; especially in the most competitive corporate world.  Every-day, new technologies and standards are incorporated into the corporate world to ensure economic growth and prosperity. And, the corporate companies don't want to lose any chance of growth and begin to give preference more to those who know the new technology and meet the new industry standards. In order to ensure growth, you need to stay updated with new skills, knowledge, and expertise. For it, you must simply be always a learner at work. So, develop a curiosity to learn new things at work. It would help you to learn things, which could be important to withstand the new challenges and problems at work.
Conclusion
In the competitive corporate world, everyone needs to keep himself/herself updated with new technologies, knowledge, and standards to ensure career growth. It's really a challenging task. But by following some best career advices such as not rejecting new offers, listening to the prospective employers, doing extra works, building new contacts while still maintaining the old contacts, knowing your mistakes and overcoming weaknesses and learning new things at work, you can easily keep yourself updated at work. It would help you to face and overcome new challenges and problems at work and hence, it could ensure your success and continuous growth in your professional career.