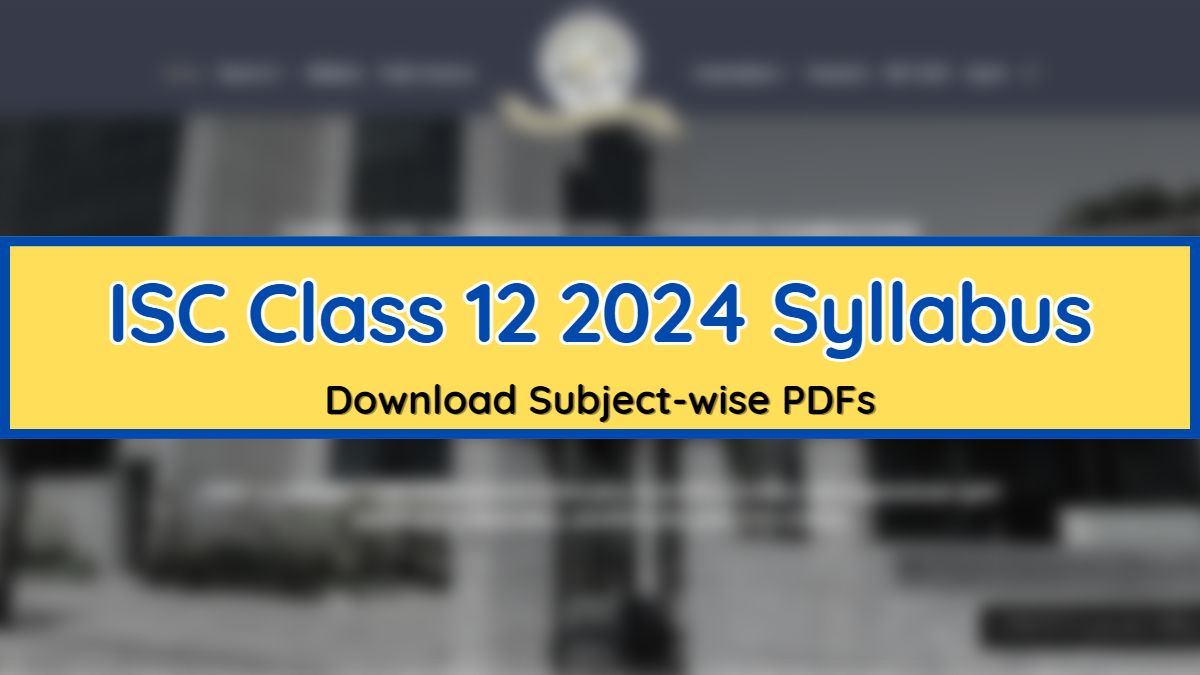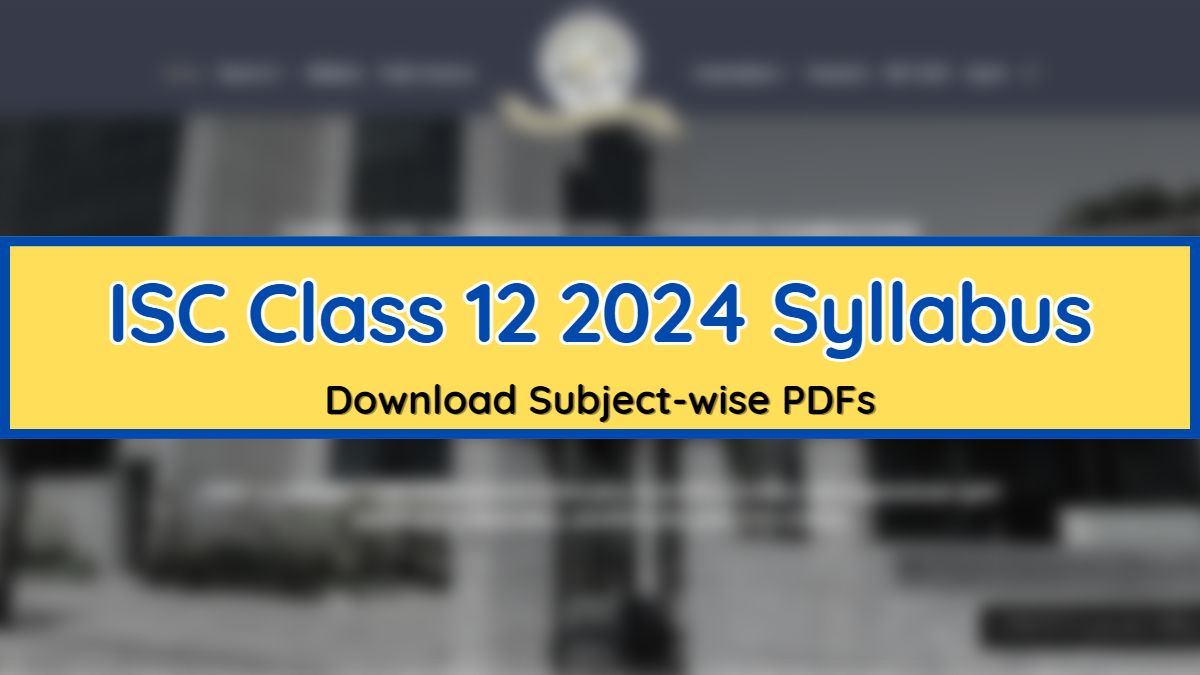 ISC Class 12 Syllabus 2024: CISCE has made available the curriculum details and complete subject-wise ISC syllabus 2023-24. Check complete details and download here.
ISC Class 12 Syllabus: Council for the Indian School Certificate Examinations (CISCE) has made available the syllabus and curriculum details for the CISCE candidates going to appear in the ISC Class 12 examinations in the 2023-24 session. The subject-wise syllabus contents have been provided on the official website of the Council at cisce.org. Along with the syllabus, the Council has also provided the regulation details as well for the 2023-2024 academic session. 
ISC Syllabus Class 12 Highlights
Let us check the list of subjects and subject combinations provided by CISCE for ISC Class 12th:
ISC Class 12 Subject Combinations
All candidates for the Examination must enter for English (compulsory), with three, four or five elective subjects.

The following subject combinations are not permitted for the ISC Examination:
(i) Physics with Engineering Science.
(ii) Geometrical & Mechanical Drawing with Geometrical & Building Drawing.
A candidate may not enter for more than six subjects including the compulsory subject English.

No candidate shall offer a subject in Class XII which they have not studied in Class XI.
Compulsory Subject
English (801)
Elective Subjects
Indian Languages

Modern Foreign Languages
Chinese (826), French (828), German (829), Tibetan (835), Spanish (836)
Classical Languages
Arabic (837), Sanskrit (838), Persian (839)
Elective English (850)

History (851)

Political Science (852)

Geography (853)

Sociology (854) 

Psychology (855) 

Economics (856)

Commerce (857)

Accounts (858)

Business Studies (859)

Mathematics (860)

Physics (861)

Chemistry (862) 

Biology (863) 

Home Science (864) 

Fashion Designing (865)

Electricity and Electronics (866)

Engineering Science (867) 

Computer Science (868)

Geometrical and Mechanical Drawing (869)

Geometrical and Building Drawing (870)

Art (871)

Music
(a) Indian Music – Hindustani (872)
(b) Indian Music – Carnatic (873)
(c) Western Music (874)
Physical Education (875)

Environmental Science (877)

Biotechnology (878)

Mass Media & Communication (879)

Hospitality Management (880)

Legal Studies (881)
Socially Useful and Productive Work
ISC Syllabus for Class 12
From the subject-wise syllabus links given in the table below, you can download the PDF of ISC Class 12th syllabus 2024:
Stay tuned to Jagran Josh to get more information, resources and updates regarding ISC Class 12.