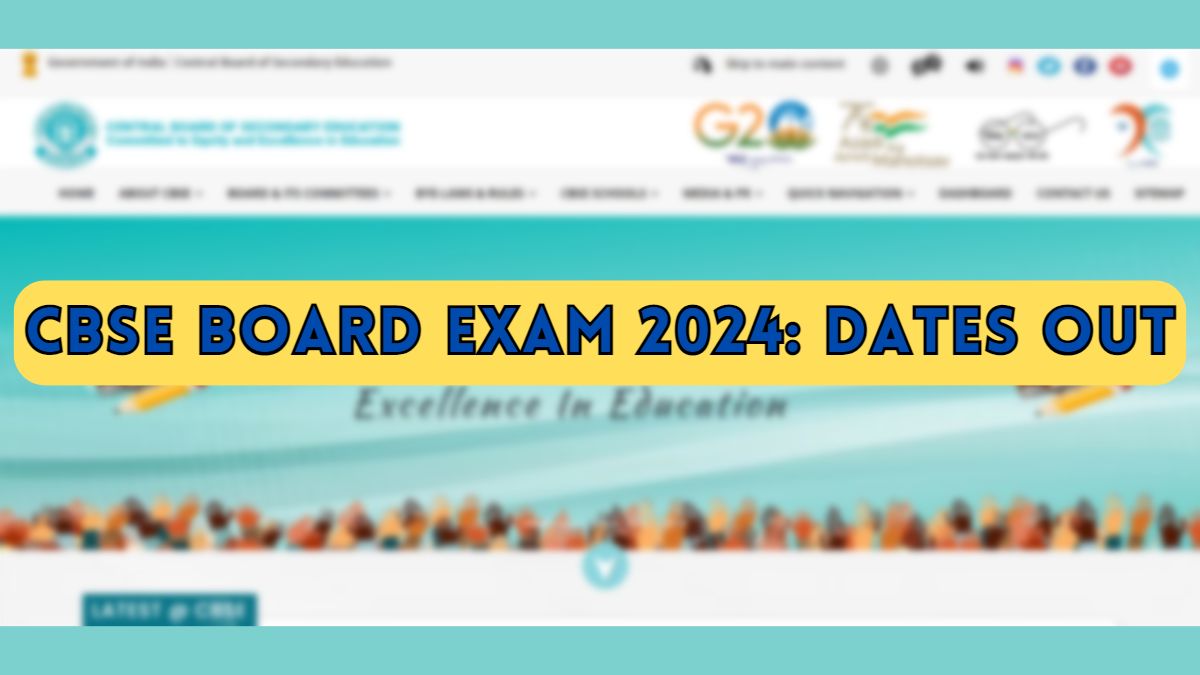 CBSE Board Exam 2024 Date: CBSE Board Result 2023 for classes 10 12 have been declared on May 12, 2023 and with that the CBSE Board Exam Date 2024 for classes 10, 12 have also been announced. Check the 2023 Board Exam Date and other details here.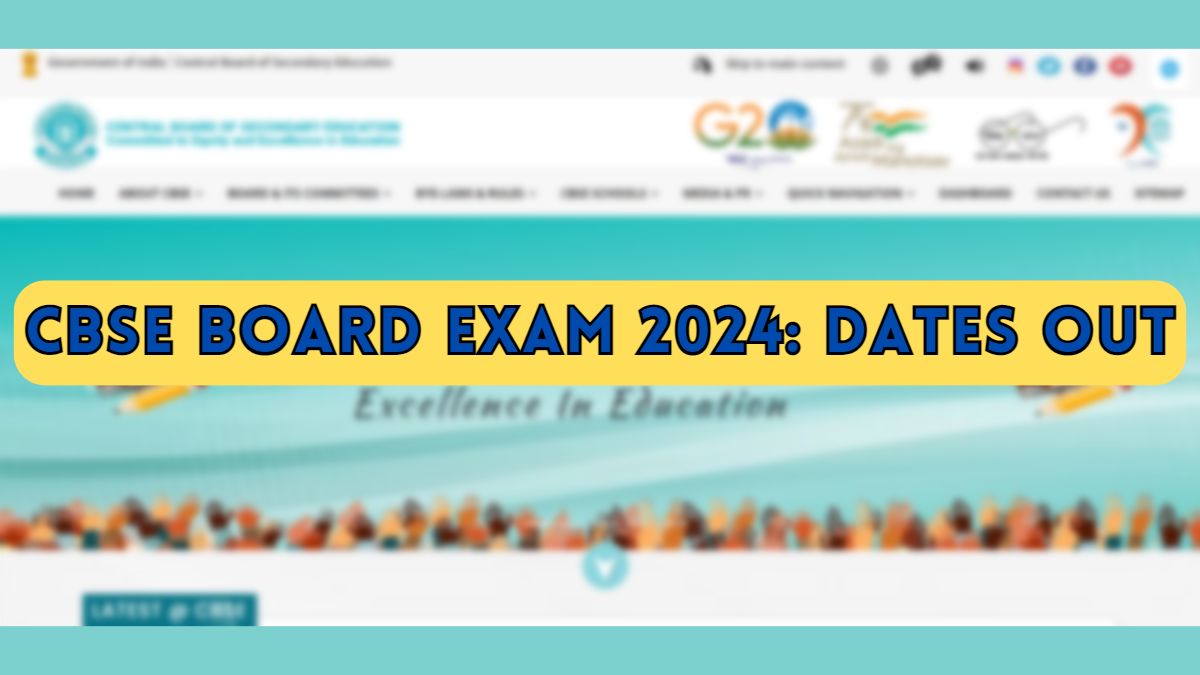 CBSE Board Exam Date 2023 -2024 for Class 10, 12 Announced, Check Details Here
CBSE Board Exam date 2024: CBSE Board Exam Dates 2024 for classes 10, 12 have been announced. "The Board has decided to conduct the 2024 examinations from the 15th of February, 2023." The exam dates were made available on the website of CBSE at cbse.gov.in. The Central Board of Secondary Education (CBSE) also announced the much-awaited result of CBSE Class 10 and 12 today, on Friday, May 12, 2023. The 2024 CBSE board exam will be conducted in single exam mode.
CBSE Syllabus 2023-24
CBSE Syllabus 2024 for classes 10, 12 have already been released by the Board for all language subjects and academic electives.
Check Class 10, 12 CBSE Syllabus 2023-24 here. 
CBSE Sample Paper 2023-24
This year, CBSE Board broke its own records by releasing the subject-wise sample question papers and marking schemes for all its subjects at the very beginning of the academic year.
View the CBSE Sample Paper and Marking Scheme 2024 for Classes 10, 12 here.
CBSE Results 2023 
The CBSE exams 2023 for classes 10, 12 began on February 15, 2023, and concluded on April 5, 2023, with nearly 38 lakh students appearing for the examination.
Check key details from CBSE Board Result 2023 below:
Girls have performed better than boys in the CBSE Class 10, 12 Board Exams 2023, with an overall pass percentage of 90.68%, but the CBSE pass percentage 2023 has decreased from the pass percentage of 2022 which was 94.54%. 

Students who are not satisfied with their results can apply for re-evaluation within 7 days of the result declaration. 
Key Statistics from CBSE Board Exam 2023

 

Class 10

Class 12

Number of Subjects in CBSE 2023

76

115

Number of Candidates in Total

2186940

1696770

Total Number of Female Candidates

9,39,566

745433

Total Number of Male Candidates

12,47,364

951332

Number of Participant Schools

24491

16738

Number of Exam Centres

7240

6759